SUBMIT YOURS TO teamkowari@gmail.com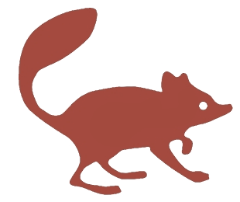 We love seeing the kowari depicted in art! If you have drawn, painted, sculpted, or depicted the kowari in any sort of medium, let us know!
Please note that all artwork is hosted here with the permission of the artist. Unauthorised reproduction of these images may constitute copyright infringement.